When the enhanced community quarantine (ECQ) was implemented, office workers were suddenly thrust in a work-from-home setup. Nakakapanibago, but we also realized we could get used to this. Sure, challenges were aplenty – the balancing act certainly wasn't easy when the kids are literally on your back or sitting on your lap. But it was worth it because you were there for the kids any time they needed mom or dad.
Now, the idea of returning to the office – facing horrible traffic every day AND the threat of COVID-19 – has made many wonder: What other work-from-home jobs pay well that you can do on the side or even full-time?
We interviewed a couple moms who have been succeeding at the work-from-home setup even before ECQ. Below, they share their job experiences and helpful tips, giving us glimpse of what it's like to be a work-at-home mom (WAHM).
What other parents are reading
Virtual assistant at P20,000 to P35,000
Cess De Leon currently works as a part-time virtual assistant (VA) and social media manager for a foreign employee. She had no formal background or training when she started. With a resume and cover letter highlighting her soft skills and VA-related experiences, Cess got her first stint at HubStaff, an online job recruitment site.
ADVERTISEMENT – CONTINUE READING BELOW
CONTINUE READING BELOW
Recommended Videos
How much she earns: Cess, who runs her own blog site, Youtube channel and podcast, brings home Php20,000 to Php35,000 as a virtual assistant, and Php3,000 to Php10,000 as a digital content creator. She dedicates four hours every day for work, which gives her enough time to take care of her 1-year old baby.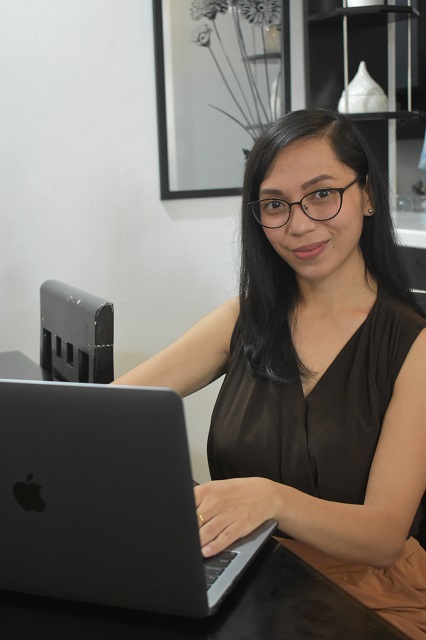 ADVERTISEMENT – CONTINUE READING BELOW
What other parents are reading
Freelance writer at US$6 to $8 an hour
Before being a WAHM, Lara Patricia Gargarutea had an online store. But when she heard about digital marketing and how much one could earn, she took online courses and attended certifications for writing at a learning consultancy. She got enough gigs with international publishing websites as a freelance writer/copywriter to let go her online store.
A WAHM for 5 years now with three kids – a 4-year old kid and 1-year old twins whom she breastfeeds – Lara is currently employed as a social media manager for a Canadian company.
How much she earns: Her rate is US$6-8 per hour so she takes home Php20,000 to Php50,000 per month, depending how many hours she works.
Her advice for future WAHMs: You need time management. Lara shares, "I am using one called the Time Quadrant where I segregate all tasks into boxes and distinguished what is urgent but not important (time bound but not crucial) or what is important but not urgent (crucial but not time bound)."
ADVERTISEMENT – CONTINUE READING BELOW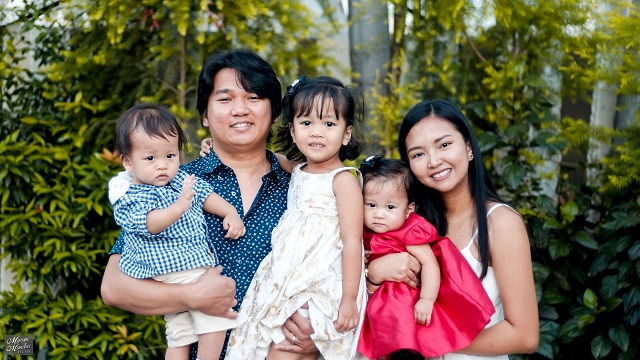 What other parents are reading
Social media adminsitrator at P15,000
A former OFW, Maria Danah Riza Abarro was frustrated and struggling to find work in the Philippines when she tried online jobs. She applied in UpWork and got rejected, but it did not discourage her. Instead, she joined different Facebook groups like ESL Teachers Philippines.
ADVERTISEMENT – CONTINUE READING BELOW
Now Danah, two years as a WAHM with two kids whom she exclusively breastfeeds, is a vlogger, an online tutor for two hours a day, and the social media administrator for a UK-based yoga studio.
How much she earns: Danah receives Php15,000 a month as a social media admin (she is only required to work 13 hours per week for this job), Php4,000 to Php6,000 a month as an online teacher, and Php7,000 a month as a vlogger.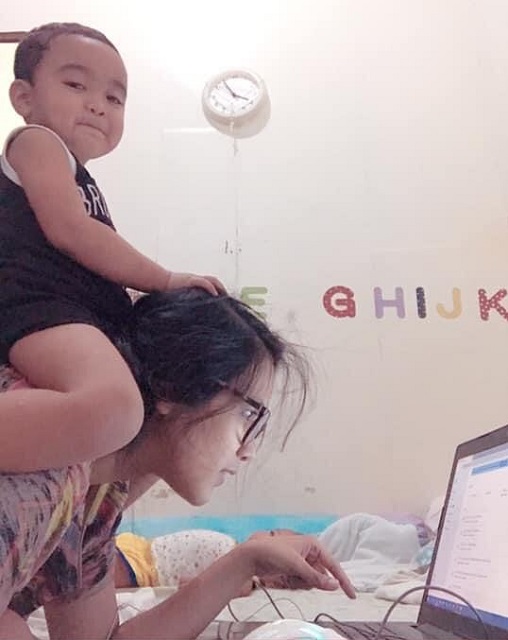 ADVERTISEMENT – CONTINUE READING BELOW
What other parents are reading
Digital marketing strategist allows for travel quarterly (before ECQ)
April Perez, a mom of a 10-year-old daughter, has been a WAHM for nine years now. She works as a project manager and digital marketing strategist, working hand in hand with the marketing manager to create campaigns.
How much she earns: "Let's just say I earn enough to be able to pay bills, save a few bucks, and still travel at least every quarter!"
Her advice for future WAHMs: "Be yourself, and be trustworthy. As a virtual team, it's very important to have colleagues whom you can trust."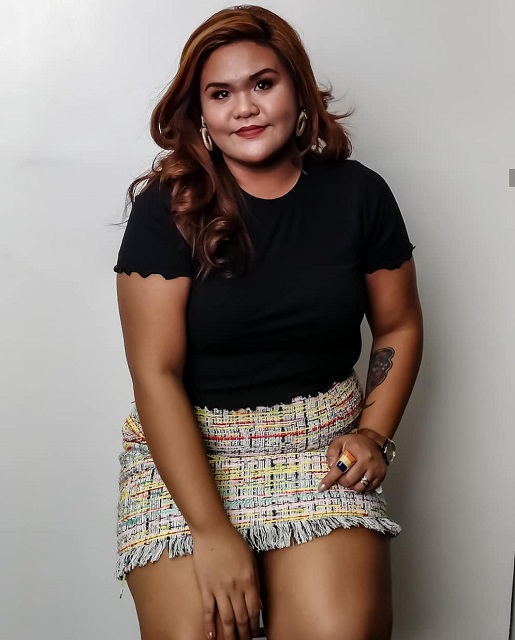 ADVERTISEMENT – CONTINUE READING BELOW
What other parents are reading
Customer support executive at US$5 an hour
Evelyn Marfa, who has three boys, used her eight-year job experience in ITO and BPO industries to become a customer support executive. Her job responsibilities: "I manage and answer inbound email support tickets and Facebook comments/messages for a VPN SaaS company regarding service questions, billing, technical issues and other general client concerns. I also resolve customer and billing complaints."
How much she earns: Evelyn's rate per hour is US$5$, and her take-home pay can run from Php15,000 to Php37,500 per month.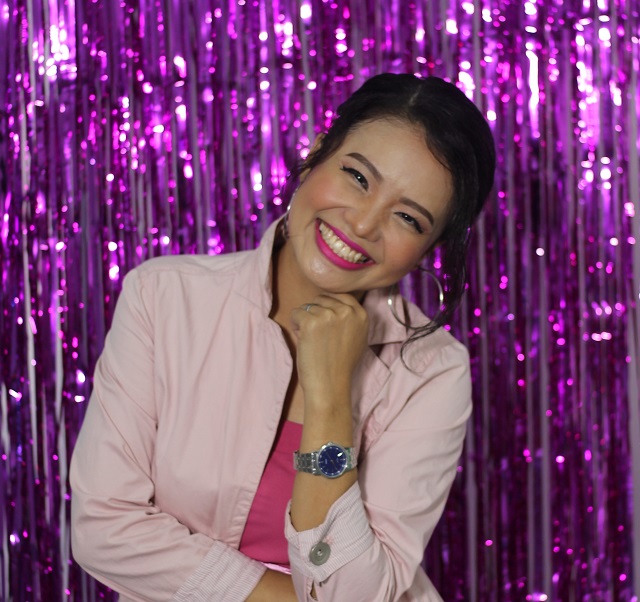 ADVERTISEMENT – CONTINUE READING BELOW
What other parents are reading
Graphic designer at US$5 to $8 an hour 
Belle Betsy Aguilar was working as an IT analyst until she gave birth to her daughter, Zelda. Instead of returning to work, she decided to resign and began to look for online jobs. By the time her baby was 10 months old, Belle was doing work as a freelance graphic designer, working three to four times a week on a project basis for local and international businesses.
You don't need to be a Fine Arts graduate to be hired as a graphic designer! "Certificates are okay, but you don't need that much. What clients are looking for is your portfolio or the graphic design work you have done previously," Belle points out.
How much she earns: Starting rate is US$5 to US$8 per hour. Belle said she earned approximately Php40,000 a month when she was just starting.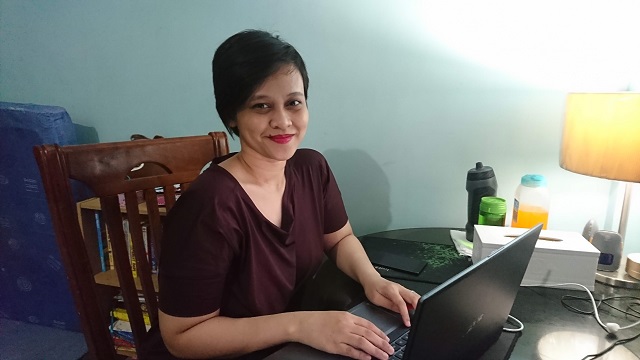 ADVERTISEMENT – CONTINUE READING BELOW
Laira C. Pelesco is a full-time mom to Keilah Bree, 6, and Kendall Soleil, 3. A member of Smart Parenting Mom Network, she is also a part-time licensed financial advisor. She shares helpful tips, positive motivations and bright perspectives on her Instagram @truthsofmommylai and truthsoflai.com.
What other parents are reading